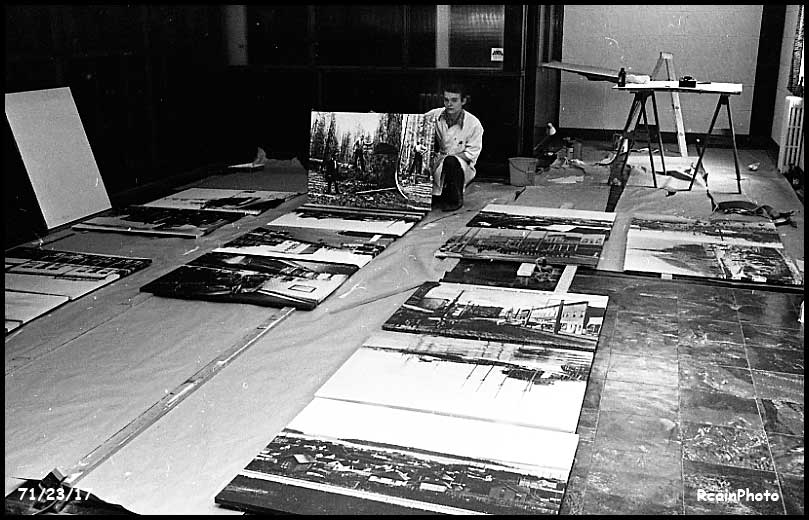 Large prints mounted on board.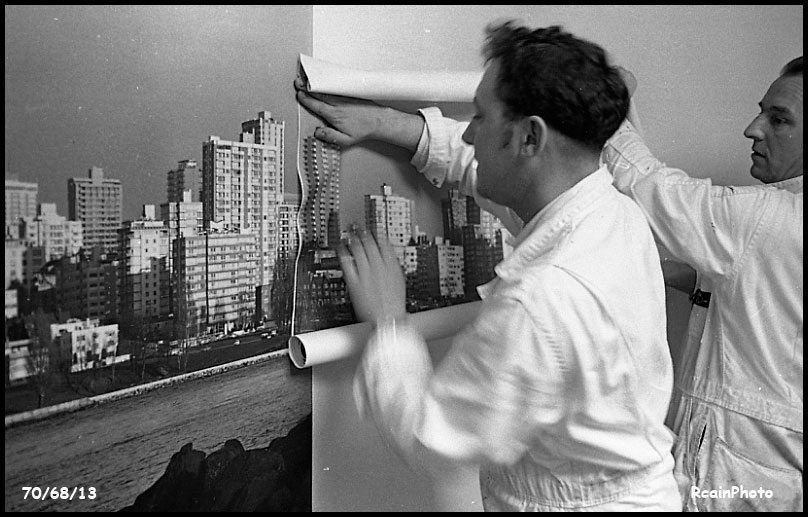 A firm wanted a wall size mural for their conference room. I took the 5×7 camera to the beach and shot a picture of downtown Vancouver. Mounting large murals took some expertise. Each section overlapped slightly. So the print was mounted with overlap and then cut to fit. A tricky process as the paper tended to shrink as it dried. We used a special wallpaper paste that  wouldn't allow shrinkage.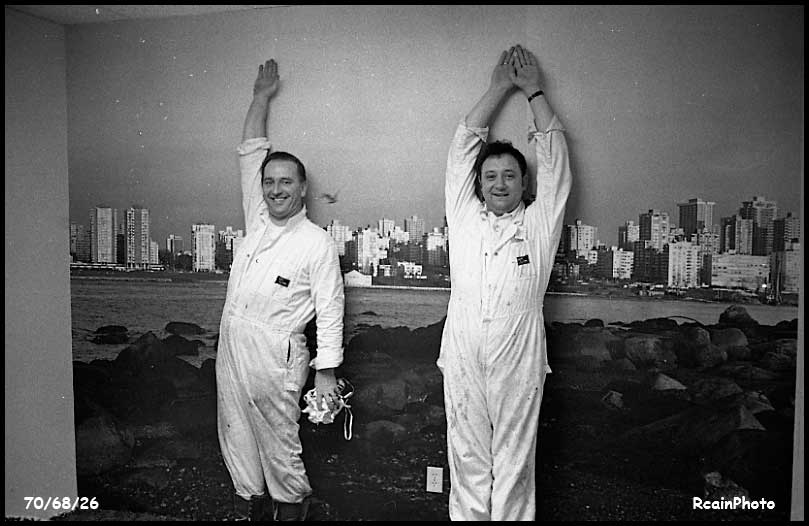 Hiding the seams.
These two got pretty good at it and we hired them whenever we were responsible for mounting.