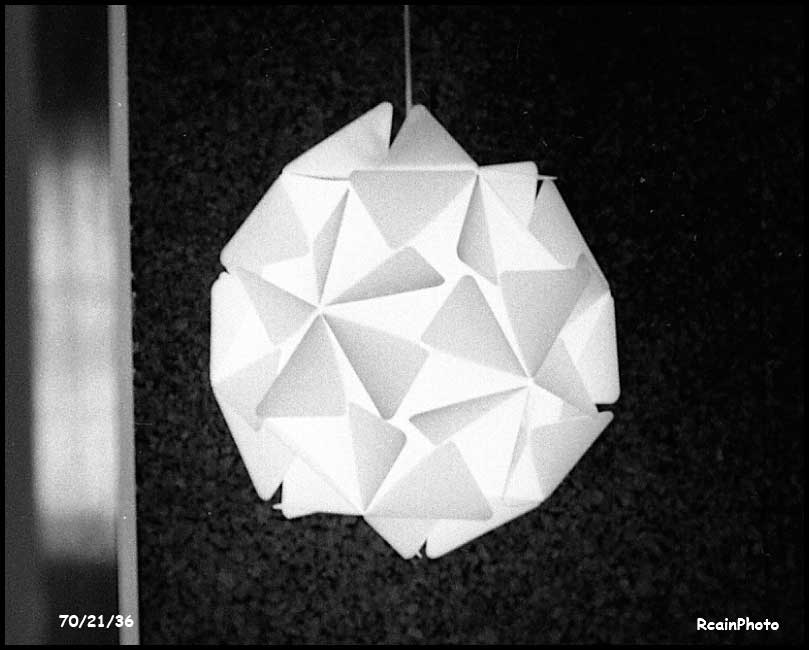 The ugliest lamp in Vancouver hanging at the entrance.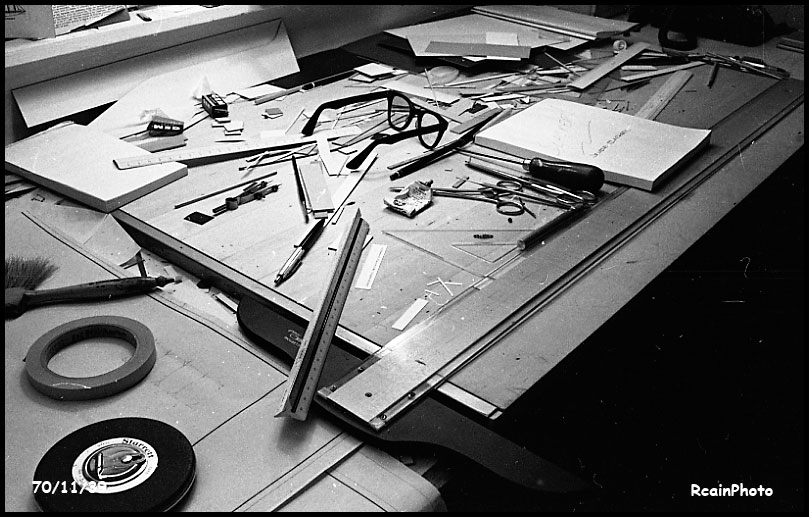 Dick Dunne's desk.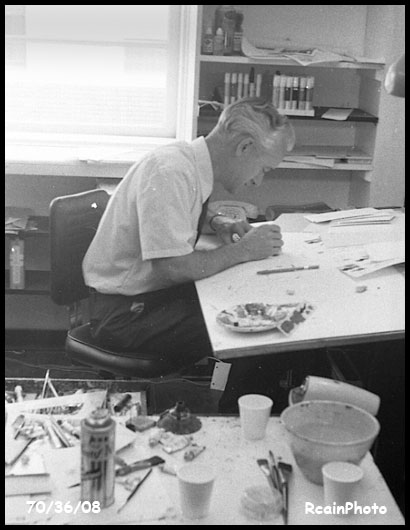 Space became available at 1255 so George and Dick moved over. (I think the building's owners were preparing to tear the place down)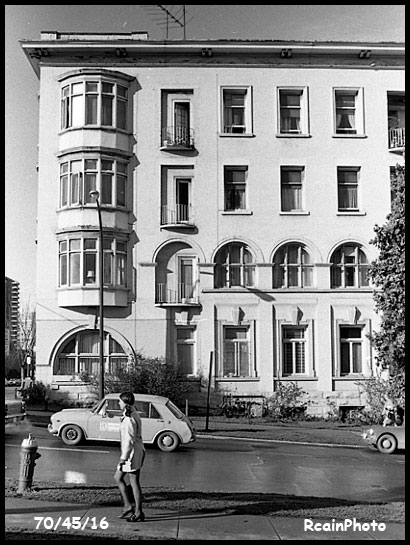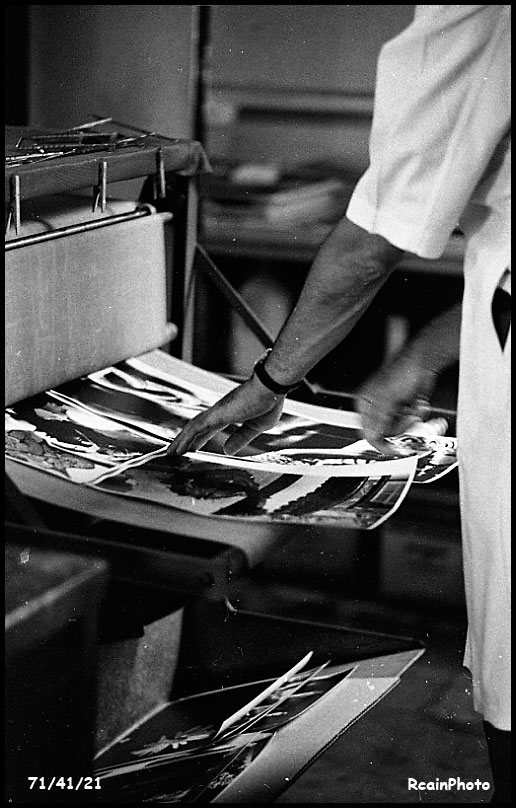 Drying prints.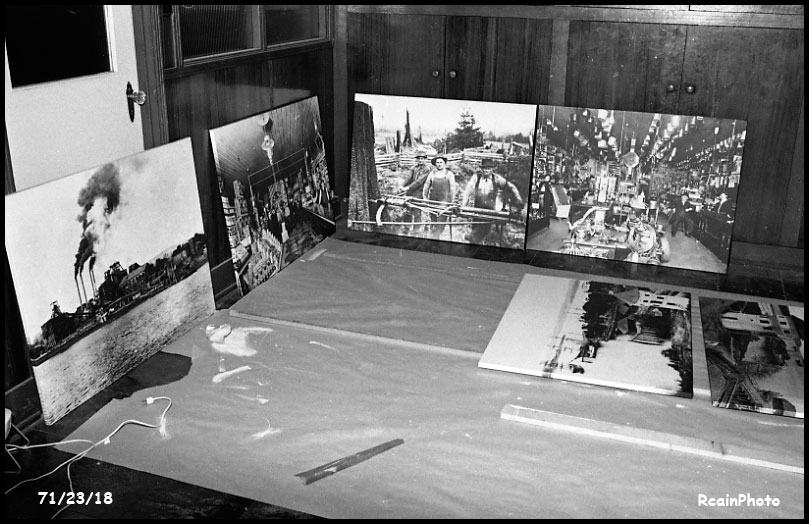 Mounted prints ready for display. These were made for a medical clinic in Nanaimo which we were invited to attend the opening.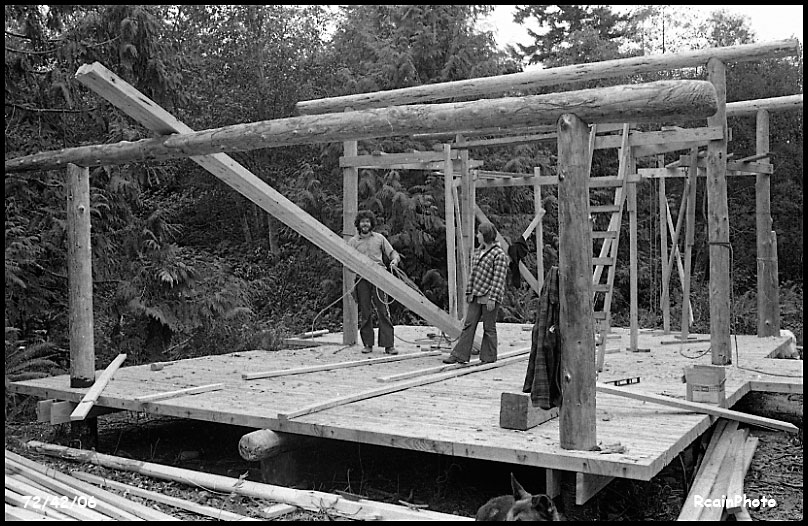 Michael and Kirsten, Hornby/1972
I met Michael McNamara in the sixties.  A budding young architect he was working for the Architectural firm McCarter Nairne.  He also ended up on Hornby Island.