At last I was going to get a look at that island everybody was talking about.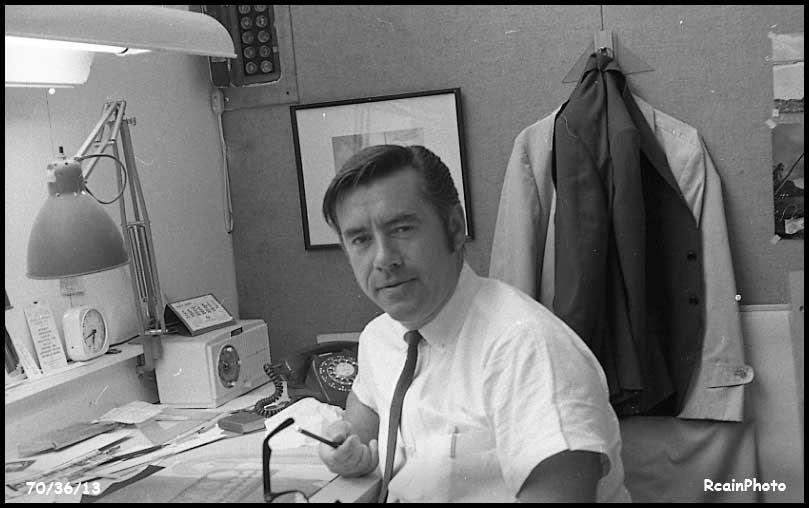 Dick Dunne asked me to come and help him start a house on Hornby. A developer had subdivided the acreage above the Spit. (I think it was Bob Philips that engineered this) Dick's land was waterfront. Boh Helliwell owns it now. Eventually Hal, Glenn, and Joane would buy and build on these lots.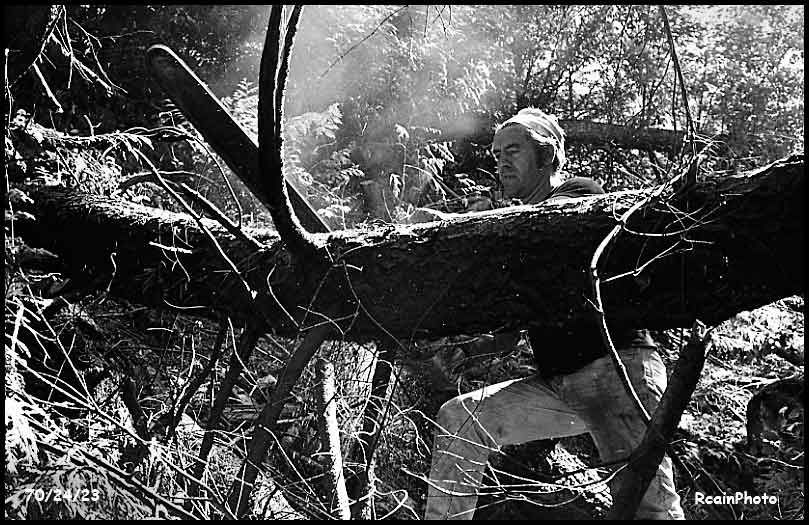 Clearing the land. Tricky because of the slope.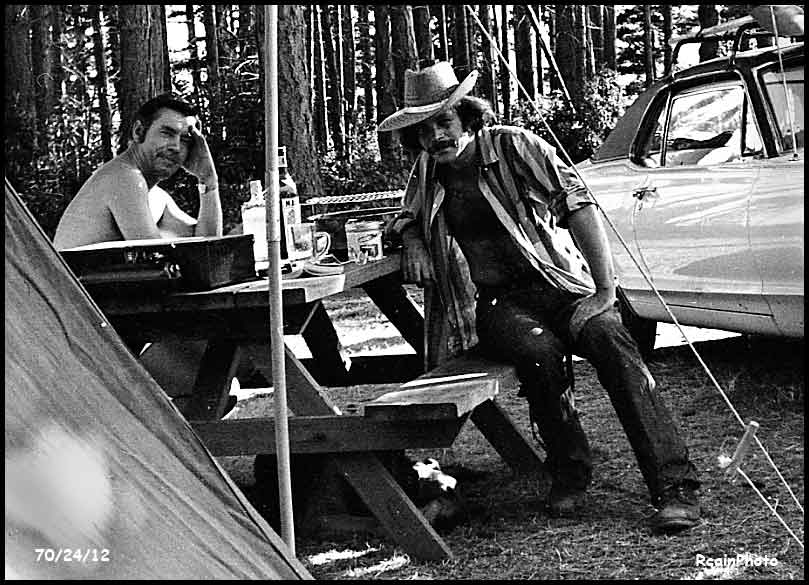 We stayed at the Shingle Spit Resort campsite.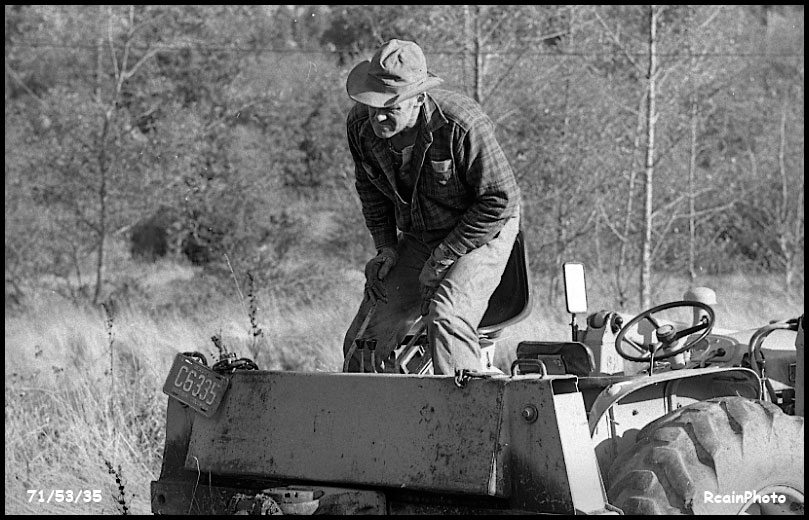 Marcus Isbister digs a well.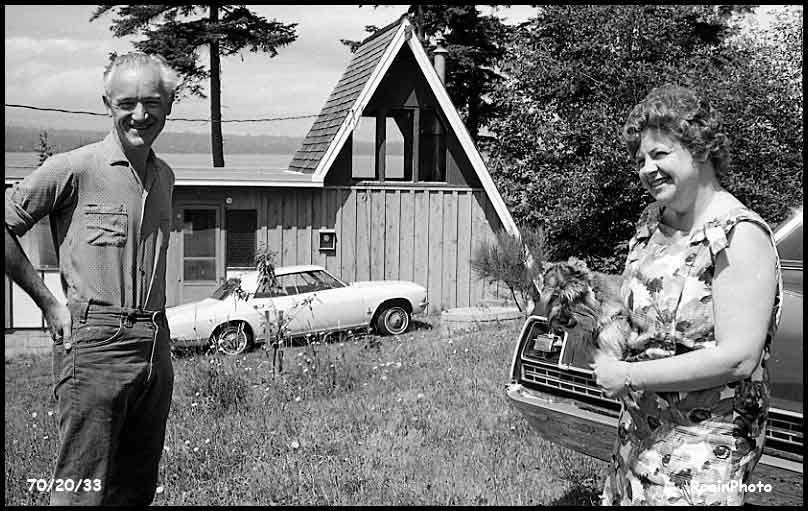 Dick and Con Wyndham already had a house close to the Spit. George and Nancy McLachlan built this A-frame many years before. I asked George why he had bought the lot just uphill from his house. He told me it was because he didn't want anybody building and staring into his life. Relatives are different, right John?