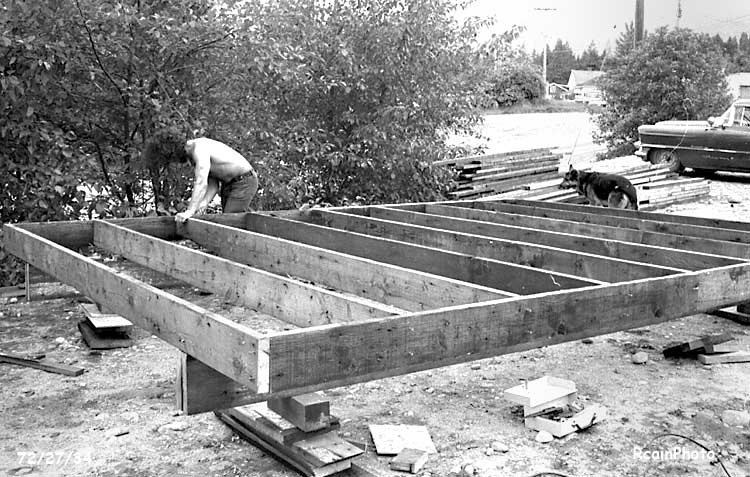 We prebuilt the cabin on our property in North Van. Here Ron Shulman uses an unfamiliar tool(hammer). As we were building I got a visit from a building inspector who told me I needed a permit for any kind of construction. I explained that we were just pre-fabbing and the structure would be dis-assembled within 2 weeks. He said that he would return and if it was still here we'd be in BIG trouble.
As were taking it apart and readying it for the rental truck another inspector came round and told me I would need a permit to tear down any structure. These bureaucratic invasions were just the spurs we needed to 'get out of town'.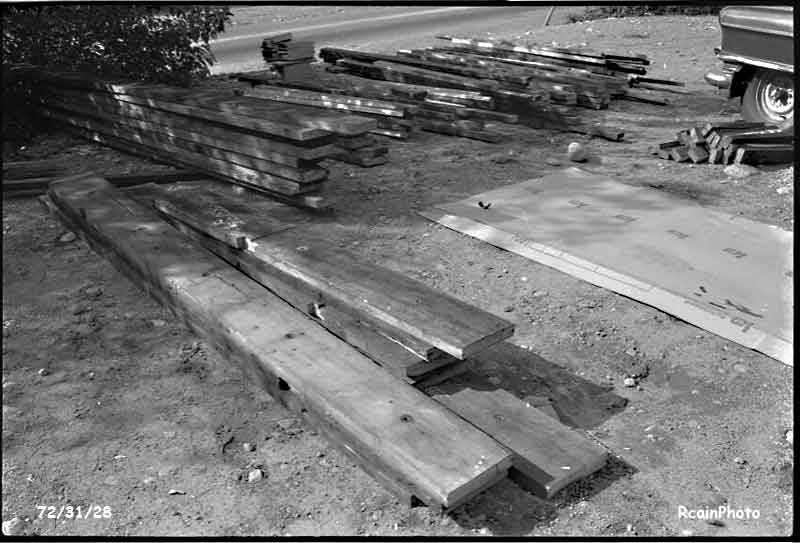 Every piece marked and ready to go in the rent-a-truck.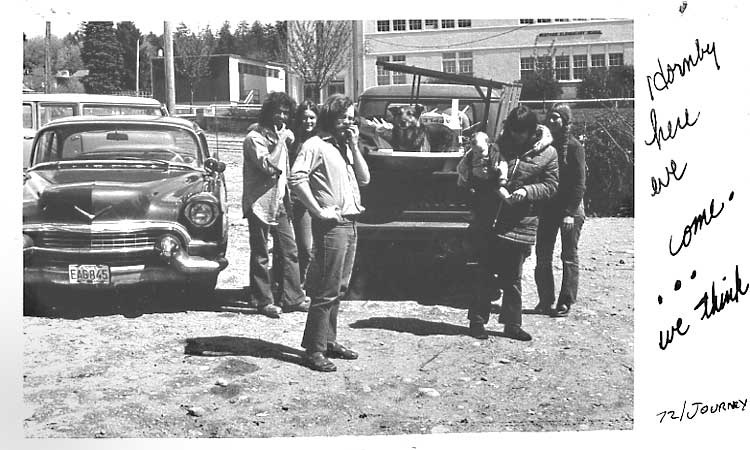 Had to leave my Cadillac behind. We were really going to rough it.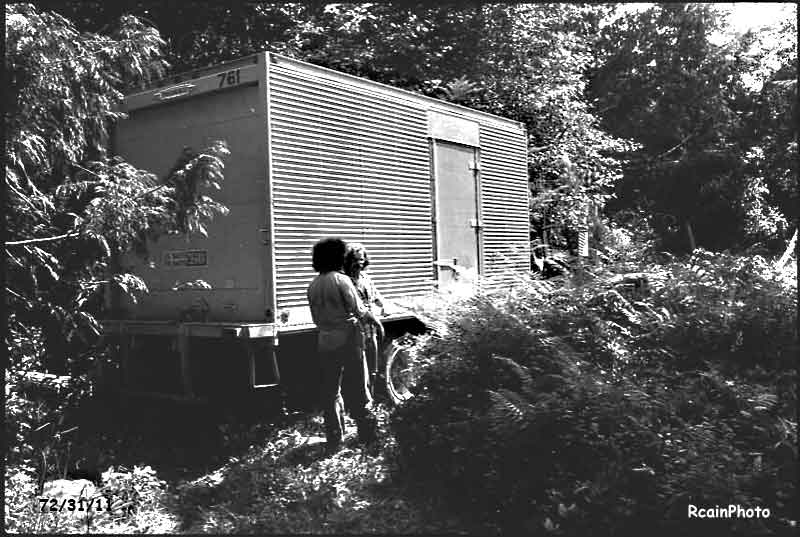 The Denman ferry crew instructed me to drive fast onto the ferry, then jam on the brakes. This maneuver nudged the ferry off the ramp and allowed it to float free.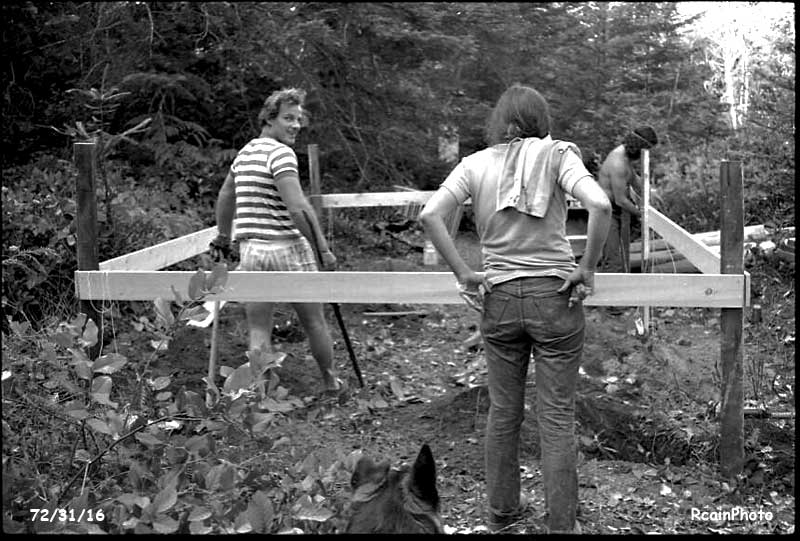 Dave and Mary, Ron and Lynne, Art and Emily…all came up to Hornby to help build the beast.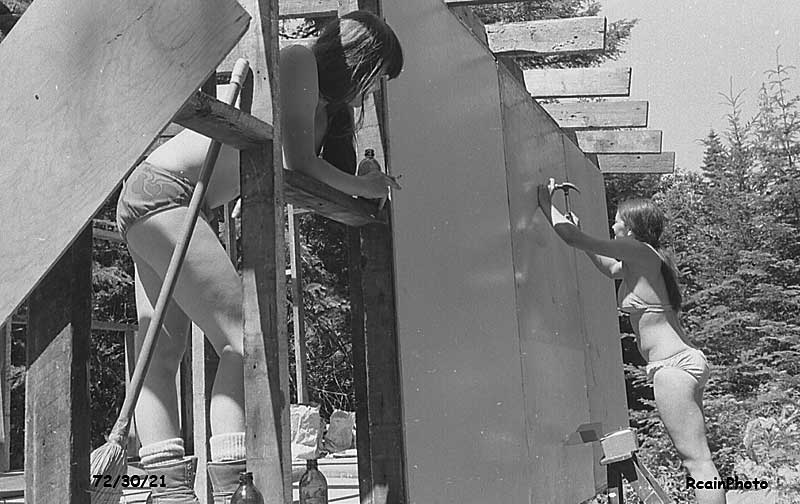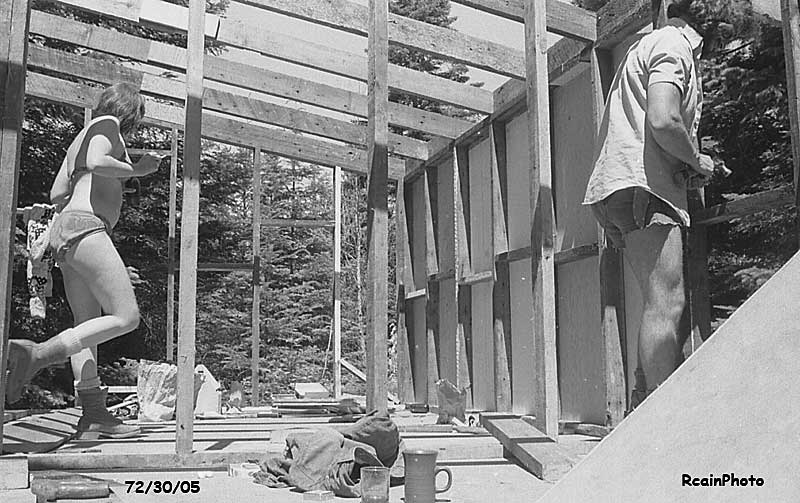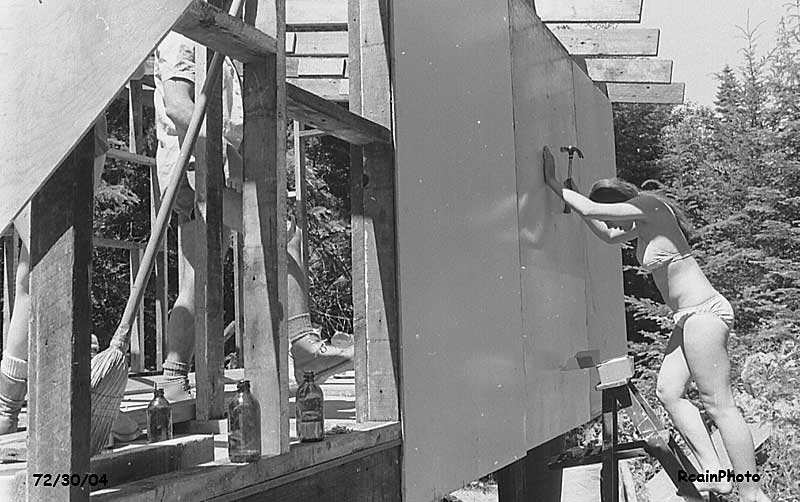 Assembling the cabin took 6 days. All was left was the roof.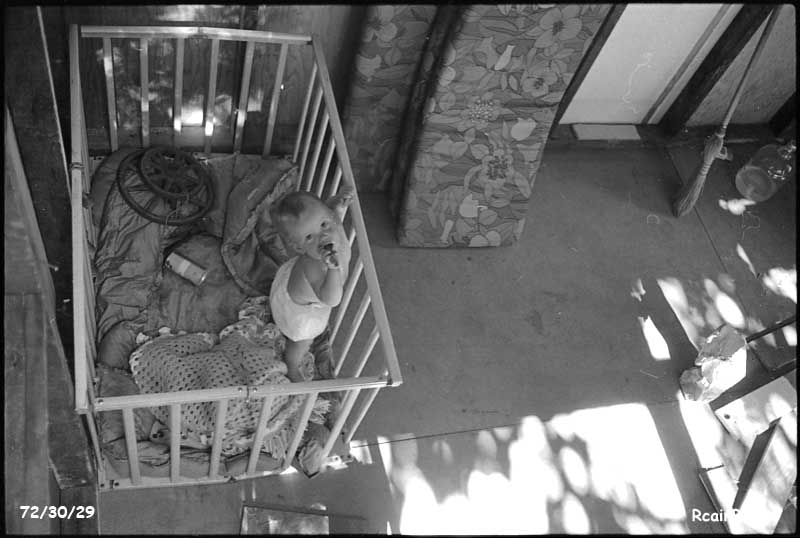 What I didn't pack in the truck was a ladder. After I nailed the last piece of plywood on the roof it occurred to me that there was no easy way down. Jo and the gang piled up a bunch of pillows and I jumped…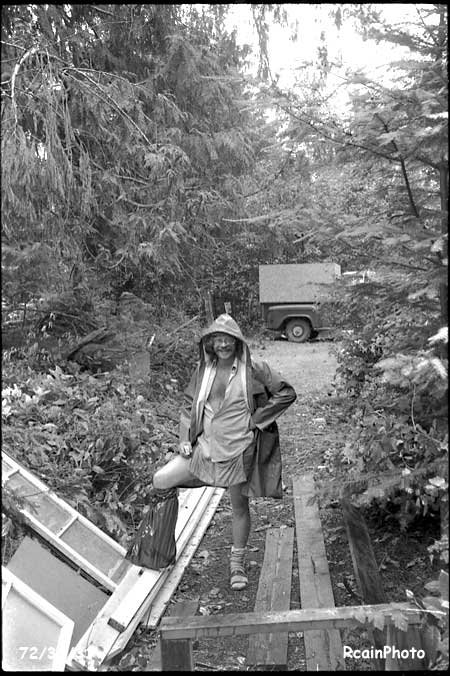 …and broke my leg.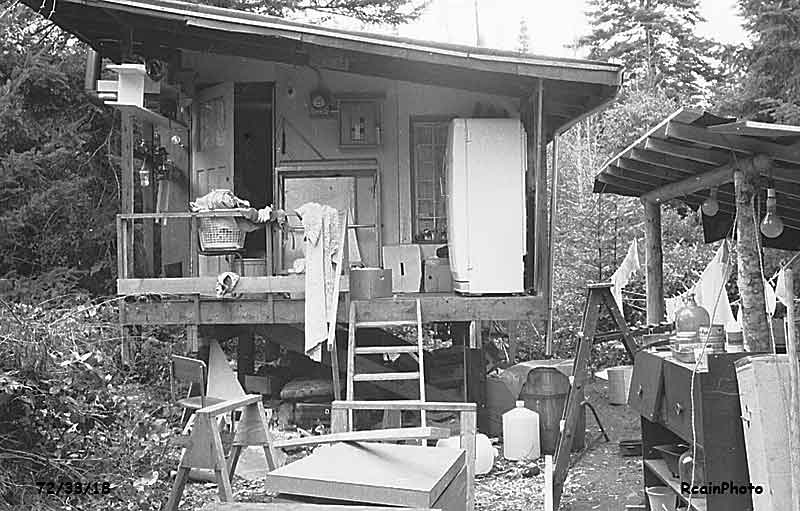 Hydro ran the power to us attached to trees. "The inspector must have felt sorry for you." said one of the installers.
This cabin was meant to be temporary until we built the 'real' house. It still stands today! Almost 40 years later.