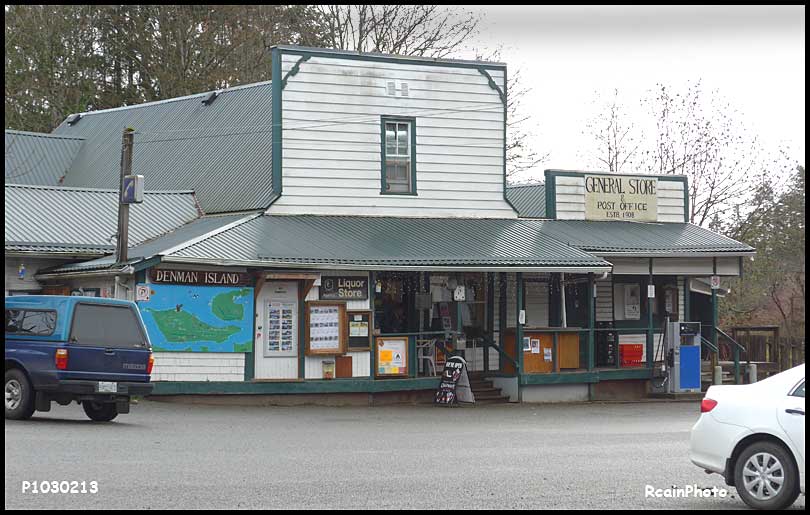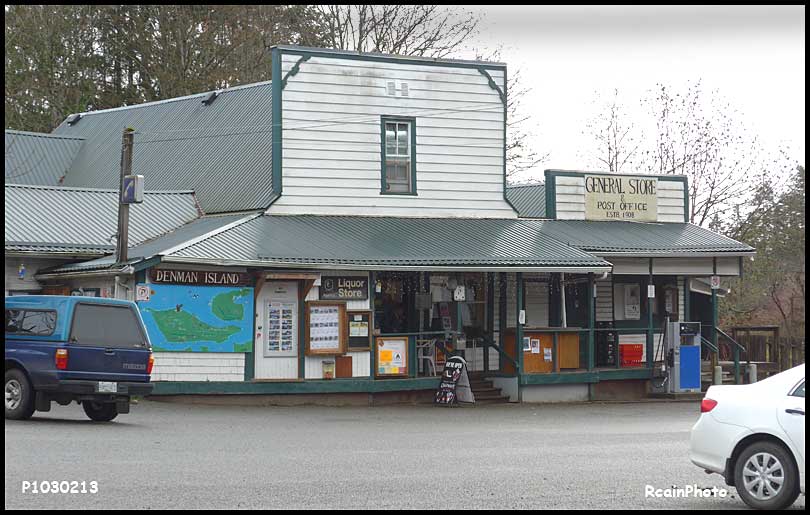 In November we ended up on Denman.(dentist) I hadn't been downtown in many years. Lots of action and people on a cold November day. I thought I recognized a couple of women and they looked like they might know me as well. Nice folks. Island people always say hello. Going back to the Hornby ferry with lots of time we took the back road. Probably the slowest I've ever driven that road. Got to see houses and stuff on either side of the road.
Way back in the 70's I took the ferry to Denman. Way behind me were Keith Stonehouse and Jack Parnell. When I got to Gravelly Bay they were there at the front of the line! After some inquiries I was given the knowledge that there was a back road and one could beat the tourists by taking it.

Don't worry. I've still got lots of Hornby history photos to post.