Category Archives: Sketches,etc.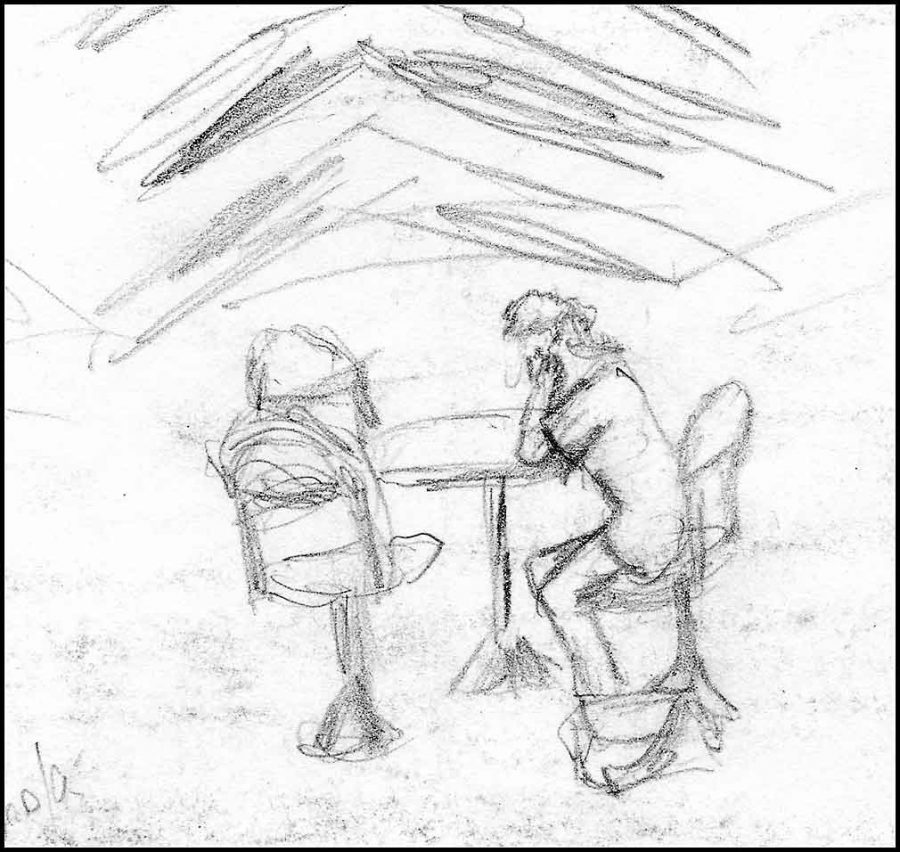 1993-That's a backpack on her chair.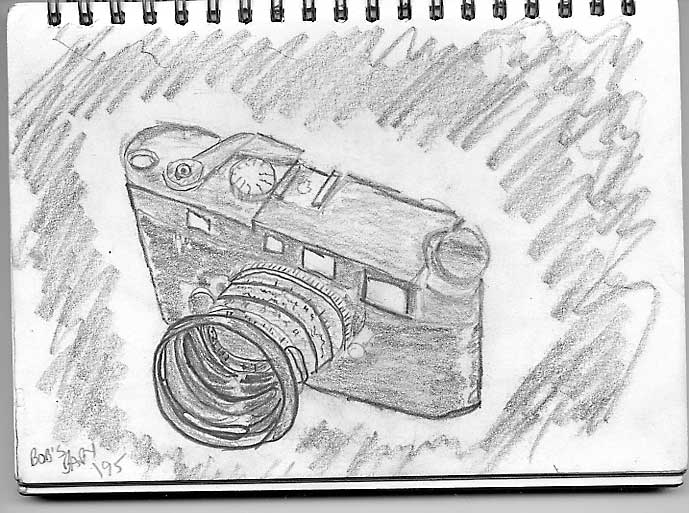 If you can't take pictures sketch your camera-1995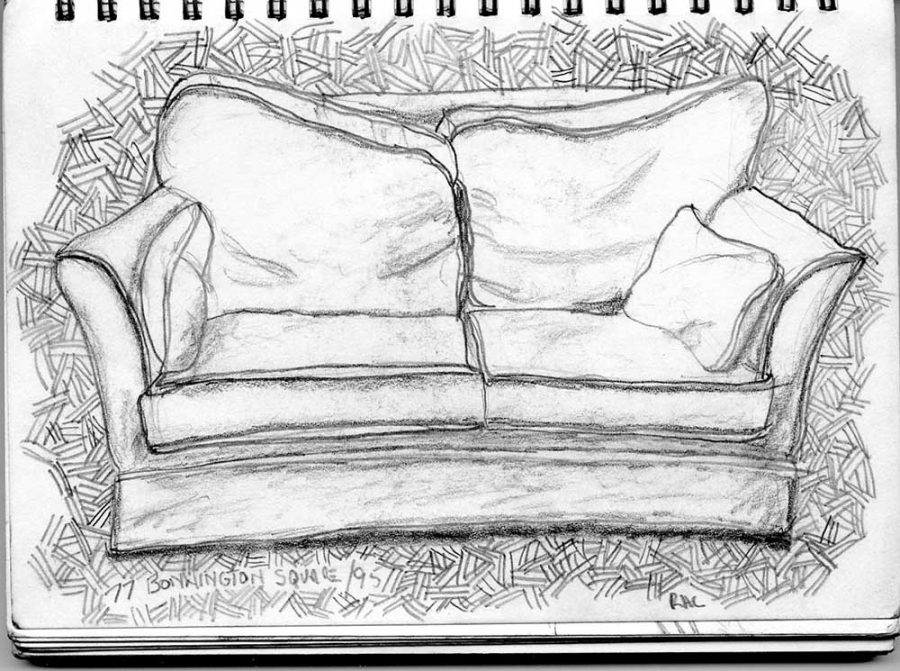 1993-London. (couldn't walk without pain)Before I learned I had gout I would sit and sketch. This is the couch in the place we traded, London. Had a lot of conversations and played a lot of chess with the various people that sat here.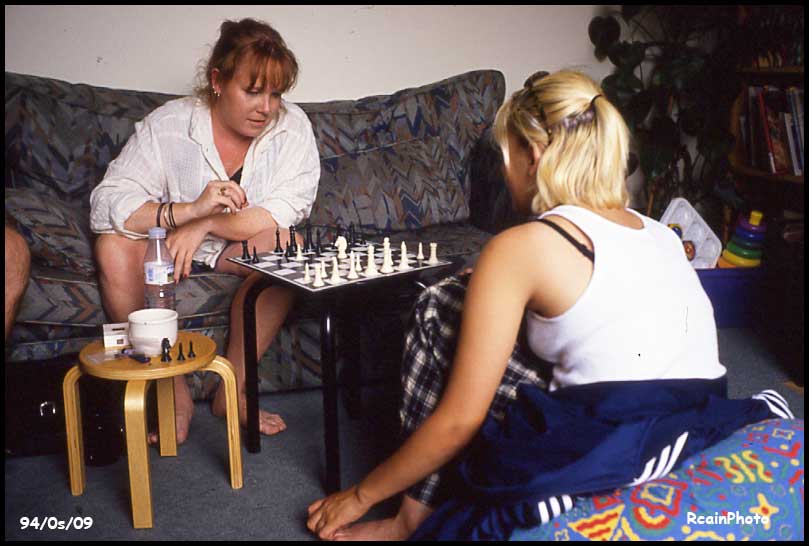 Couch in action!! These two were Laura's friends.