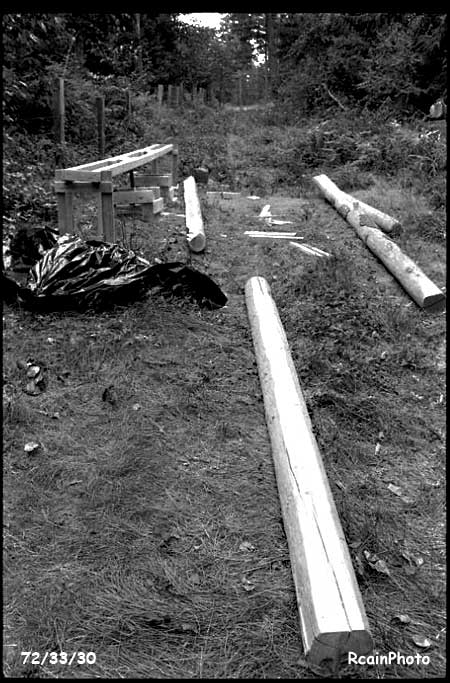 We scoured the beaches for long straight logs. (Whaling Station Bay was the best, you could drag them right off the beach with the truck-there were few houses out there). George Cowie, road foreman, stopped us once as we dragged it along his gravel road. (leaving a fairly impressive groove) He was very angry.
A year later he came by the cabin to offer me a job on the highways. He must have forgotten the groovy incident. He said he was a bit hampered, however , in his recruitment as he swore there were very few Canadians of my age on Hornby.
Spent all my money by now, so I took the job.