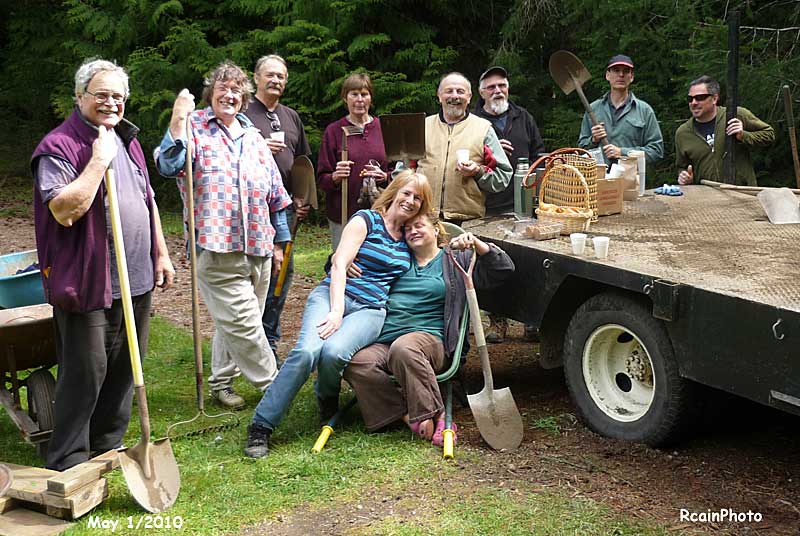 To the Trail Committee;
I understand that you are contemplating upgrading and updating the trail from the Big Tree to the school. Years ago it was deemed a neighbourhood trail by the committee at the time with much input by local users.
The trail passes close to many houses. Some, like ours, are within screaming distance of users. All summer long we are subjected to the hoots and hollers of cyclists heading to and from the community centres.
Ray Ekstrom bulldozed the trail so that people could get access to the rear of the ten acre properties. I believe the initial concept was that , when allowed, these lots would subdivide. (It wasn't allowed at the time)
The trail became popular to locals. So much so that I cleared the right of way from the turnaround (Ilze's driveway) to just past our house. People were coming right up our driveway so this allowed some separation. (You'll see my old truck on that stretch-I consider it a monument).
The trail is used all year round and maintained by locals and except in the summer it is quiet and useful. Locals know they don't need to scream when they go down the hill by our place. They also know not to yell "peddle, peddle, peddle" when they go up the hill. The worst are the Gung ho riders that whip through the trail sometimes warning others with whistles or hooting. Mostly not. Meeting four or five of these on a tight corner is frightening and dangerous.
We managed to keep the trail off maps for a long time but, sadly, that day is over. I realize the cat is just about out of the bag but, please, let's keep him stuck for as long as possible. No signs, no 'improvements' please. I'd love to see it removed from the Hornby maps. It is truly a neighbourhood trail. Let's keep it that way.
Bob Cain, Kathi Linnman
PS There are a few trails on Hornby that are truly local and not on any maps. There is one that goes behind the Shire from Lea Smith Road to Mount Road. One day in my bike riding time I asked a local where the entrance was. He said he wasn't allowed to tell me that.