1971 (a year before moving here) George McLachlan came to our campsite and said "If you folks want to see the last sailing of the Lorraine S 2 you'd better head down to the ferry landing now!"
Down we went and there was the ferry just coming in. As it approached the ramp we could see George's wife and boy on the front. Naturally I took pics.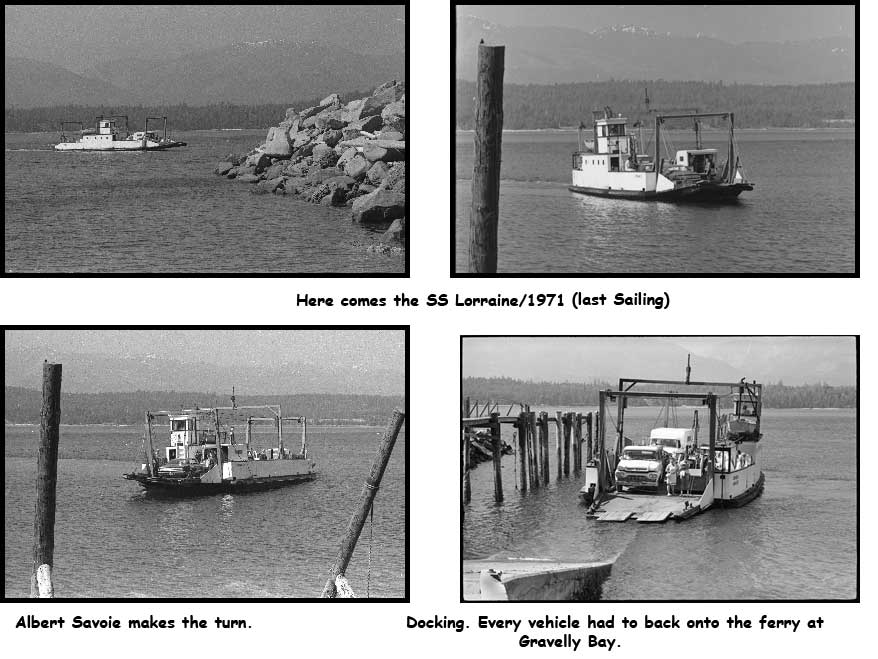 Years later under the  auspices of the Festival Society I did a photo show at the Community hall. A  sponsor supplied the frames (20×24) and I had the matts cut in Courtenay.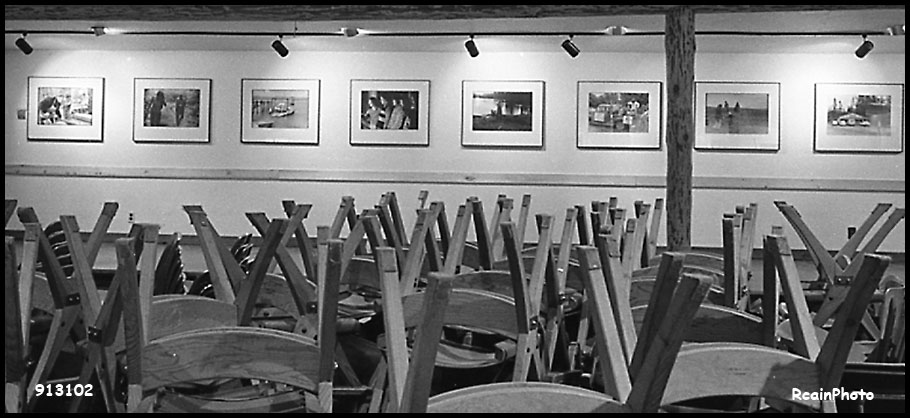 The prints were for sale and I sold a lot. $300 and the buyer had to frame them.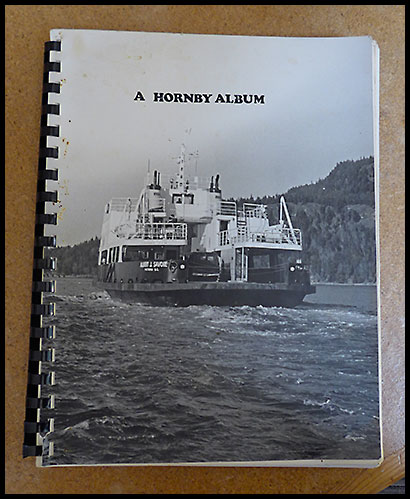 I made 4 catalogues with original prints inside (Can't believe how hard I worked-couldn't do it today!) Three of them were for sale and the fourth was for perusion. (photo above) I sold two and the third walked out the door in the hands of a friend from California. He thought it was a free catalogue. I never corrected him, on this.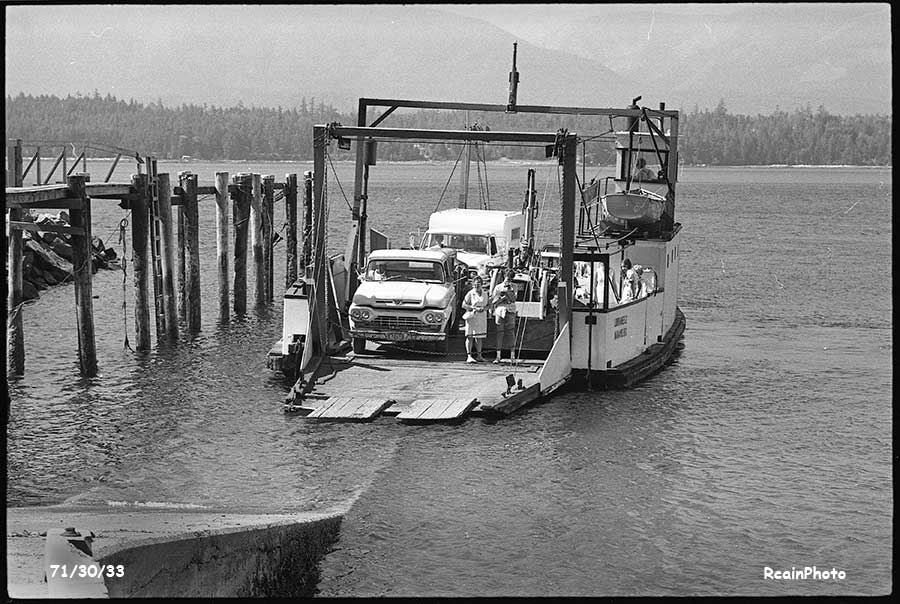 This print was bought by John Ross at the Thatch. Good old John he got me down to $225. He framed it and hung it in the entrance to the restaurant. Soon he was getting requests for copies. i responded by putting a holder for my business cards so that potential buyers could order directly. Then along came Sandy who organized a sale scheme for me. I would supply prints to the Thatch and people could buy them directly. This arrangement lasted quite a few years. (Good old Sandy!) I certainly recouped the money I'd lost to John.
I understand the Thatch has sold the print. The buyer should know that this is the largest print I've ever made of this ferry. (and largest I'll ever make)
Lots of memories here. The mot important was the realization that I was finally leaving the congestion and commotion of the city. That I was moving two ferries into a quiet rural atmosphere. (snorts of derision go here!)