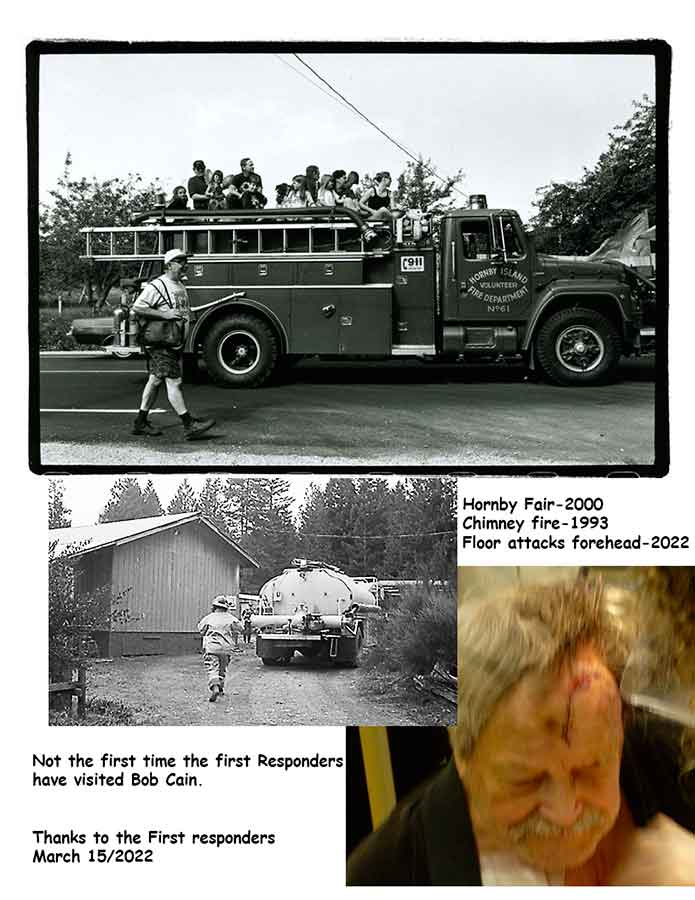 My thanks to the Fire Department 1st responders  for showing up and being so cool about it. I hadn't moved for the time i was waiting because I could feel the blood trying to move out of my forehead.
They managed to get me onto the bed, then into the truck and off to see Maggie who sowed the wound up. Then we were off to the hospital top get  a CTScan. Then home for a nice sleep.
So…thanks to you all for doing such a professional job.