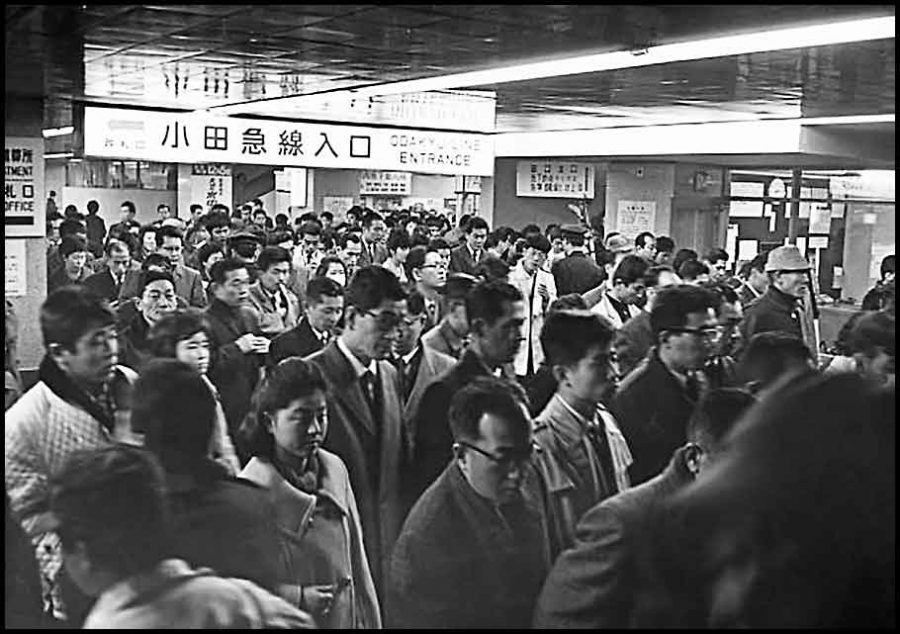 Off to Tokyo.
Along with a couple of other friends we decided to go on the train to Tokyo on a Saturday afternoon. There were no lineups and the attendants stayed in the background when the train arrived.
But first we wanted to get something to eat. Japan, at that time was awash in vending machines so we didn't need to know the language as we could see what was for sale. And everything was for sale. We settled on sandwiches and a surprise special treat…Beer!! Out of a vending machine! Not only that one of the machines supplied small bottles of whiskey!
Well supplied we boarded the train . Man that thing could go! We didn't get much of a chance to see the countryside as the tracks ran between buildings and built up areas. But we loved watching the people getting on and off.
Finally we arrived in downtown Tokyo, slightly pickled so brave enough to enter the crowds. And crowds there were! Even on a Saturday afternoon the streets were full of people. (I'm writing this in 2022) One memory I have which has followed me through the years are those Japanese faces. They didn't  all look alike. There were about 4 or 5 different types. The only example that has stuck with me are the old, tired people carrying stuff obviously destined for market. This is all I remember about that sensation.
We saw very few faces other than Japanese. A few American soldiers but that was about it. Consequently we were the center of attention and stared at throughout our whole visit. We didn't wear uniforms so, perhaps, that was part of our uniqueness.
Hungry. Suppertime. All the restaurants had very well executed models of the food in their windows so it was easy to choose. The food was great and the service was very, very attentive. The whole restaurant,  including the waiters and staff, stared at us throughout the meal.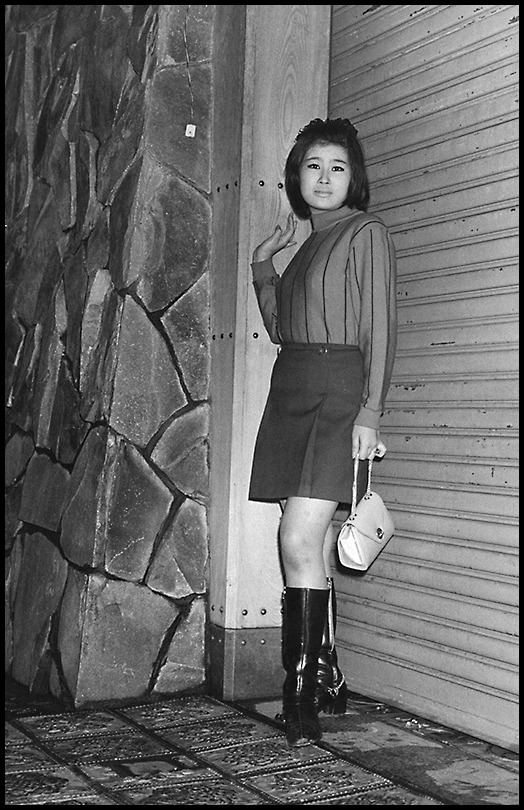 It was getting dark. Let's go home! We decided to take a cab all the way to the ship. We figured with the four of us it wouldn't cost much more than the train. Besides we'd get to see the countryside between Tokyo and Yokohama. The cab driver really enjoyed the trip almost as much as we did. There was no countryside! It was urban the whole way. Occasionally we'd drive through low rent areas and would spot prostitutes' and what looked like drug dealers but mostly it was buildings and people and traffic! Lots of traffic.
Finally we arrive right at the ship. (the border guards allowed taxis to pass right through.)
-to be continued…